Who We Are?
Invisible Carpet Repair Melbourne- we are one of the top carpet repair companies that are available whenever you need professional carpet repairs and fixes in Melbourne and its suburbs.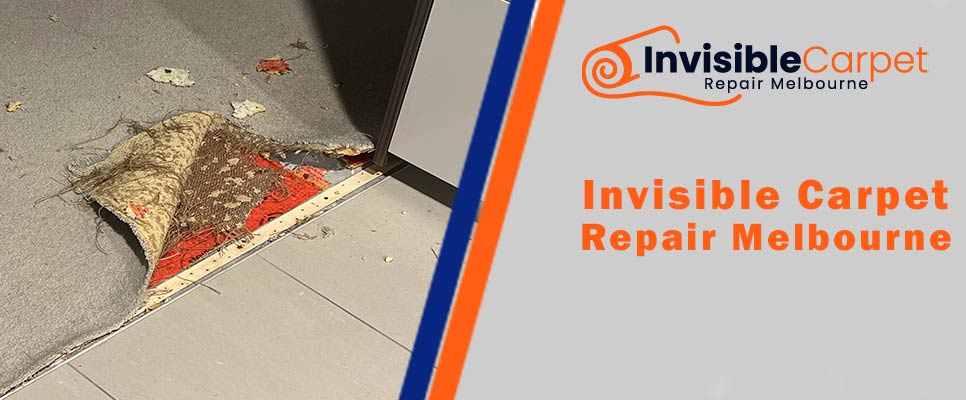 Mission Statement:
At Invisible Carpet Repair, our mission is to make the easy availability of professional carpet repair services for every carpet owner in Melbourne and its suburbs. We are committed to quality and affordable pricing and strive to make a positive impact or solve a specific carpet damage problem.
Vision:
Our vision is to be the first option for carpet repair services in Melbourne. We aspire to be the leader in the industry and aim to make a difference in this industry and our community with our carpet repair services.
Company History:
Invisible Carpet Repair was founded in 1995 by David and Smith. Since our humble beginnings, we have grown into a leading carpet repair company, serving people across Melbourne and its suburbs. With 25-plus years of expertise and a professional team of talented technicians, we are committed to offering the finest carpet repair facilities like fixing carpet wear and tear, wrinkles, seams, etc.
Over the years, we have achieved significant milestones, including 10k+ successful task completion, new machines for restretching, expansion to new suburb regions, and more. These achievements have allowed us to gain recognition for our industry expertise, quality products, exceptional service, etc.
Today, we are proud of our current position in the market, the size of our team, and the unique aspects of our organization. As we continue to evolve, we remain dedicated to core principles and are committed to delivering benefits and solutions to our valued customers.
How Do We Deal With Various Problems?
We take a customised approach to every carpet repair project, precisely analysing your carpet condition and offering tailored solutions for specific issues. Our aim is not just to correct carpet damage but also to improve its overall look and durability. We further believe client satisfaction is our priority, and hence send our knowledgeable and friendly staff to perform the services. We follow up on the carpet manufacturing information and deal with the carpet damages professionally. Moreover, we keep on upgrading our carpet repair methods, tools, equipment and techniques to offer the best quality services.
Our Skills and Certifications
We are a certified and industry-approved Carpet Repair Melbourne company. On choosing us, your carpets are in the right hands and get back to their normal condition in no time. We have skills and knowledge about using modern technologies to repair the carpet. Our multiple-tasking team gets rid of all carpet damage problems.
Certifications and Training:
IICRC Certification: The Institute of Inspection, Cleaning and Restoration Certification (IICRC) offers various certifications related to carpet repair and cleaning. These certifications demonstrate expertise and adherence to industry standards. We send every technician for IICRC certification.
Carpet Manufacturer Training: Many carpet manufacturers provide specialized training on their specific products, installation methods, and repair techniques. Completing manufacturer training programs can enhance knowledge and credibility. We send some technicians for this training and knowledge.
Occupational Health and Safety Training: Ensuring a safe working environment is important. We have certifications and training in occupational health and safety which demonstrates our commitment to maintaining a safe workplace for both employees and clients.
Check Out Our Specialities
Use of the latest technologies to finish the carpet repair
In business, with a popular name in the industry
Have an understanding of all types of carpets
Affordable carpet repair prices
24/7 available for bookings
Same day & Emergency Services
Reach Here
Location: 38 Evelyne Ave, Cranbourne VIC 3977, Australia