Invisible Carpet Repair: Your Destination For Carpet Hole Fixing In Melbourne
Carpets bring warmth to the house, though lots of effort is needed to maintain the goodness of one. A carpet tends to get damaged over time no matter how carefully you keep them, especially when you have kids and pets at home. Your pet's chewing habit or its claws or your toddler's naughty deeds can damage the carpet faster than expected. Carpet damage can be caused unexpectedly as well like when replacing furniture with different dimensions where older may leave a hole behind. What may be the reason for carpet damage never try carpet hole fixing yourself as you may end up in a mess and nothing more. Call Invisible Carpet Repair Melbourne for any size of carpet hole fixing in Melbourne and the suburbs.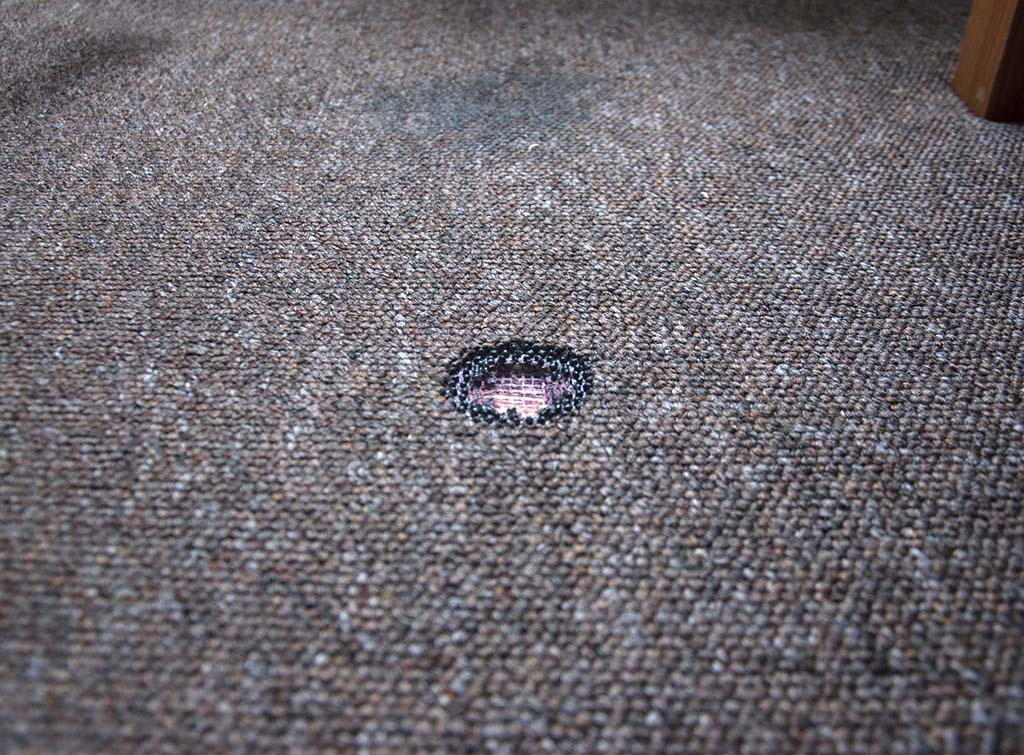 Process That 'Invisible Carpet Repair' Melbourne Follows To Fix A Hole
Firstly we would like to suggest to all our clients that at the time of new carpet installation retain the surplus shreds/pieces which can be used in future repairs. Certain accidents cause holes in carpets whether it's domestic carpets or carpets in commercial layouts. These can be easily fixed with the off-cuts/shreds retained earlier.
Carpet hole fixing depends largely on the matrix texture of the carpet. Let's put some pointers below for a glimpse of our servicemen's expertise work-
The carpet is lifted and turned then from the back of the torn area, loose frays are pushed upwards.
Then adhesive seam or latex adhesive (as per the size of the hole) is run underneath the carpet.
Next comes cleaning the frays surrounding the hole present in the carpet.
Knitting the missing thread with the matching colours as closely as possible.
Then blend its fibres with the fine tools and remove any extra threads then and there.
Re-install the carpet exactly to fit.
When To Call Us For Carpet Hole Fixing?
The very sight of slight damage is an indication of the carpet repair. It's best when experts are called on the first damage sight. This can save your carpet fully and in total, you are going to save a lot on doing it on time. If you do it yourself then after a certain time again you need to get it done by carpet hole fixing professionals as DIYs don't provide the required strength to the damaged spot. That time damage may exceed and you need to spend more, so stitching in time will save you time and money.
Repair services from Invisible Carpet Repair Melbourne at the earliest will leave you with as good as a new carpet. As the damage or hole is small, you don't have to spend much at that time. And also once the hole is fixed by pros it will not spread out for years to come. Book now our carpet hole fixing service in Melbourne at the earliest possible to save your carpet for a long time.
What Are Invisible Carpet Repair Melbourne Features?
We have experienced and skilled employees in our group. We will never disappoint you.
Avail of our quick services and same-day services 24X7.
We repair any carpet, commercial or personal, of any dimensions, of any material anywhere in Melbourne and the suburbs.
Our team members are fully equipped with modern tools and machinery which will aid in the finest work at the earliest possible.
Enjoy Invisible Carpet Repair Melbourne services at a reasonable price.
We Provide These Same Day Services At Low Cost
FAQs
Q. Is it possible to repair holes in the carpet resulting from cigarette burns?
Yes, very much for that avail of our anytime carpet hole fixing Melbourne service.
Q. Why is professional service recommended for carpets repair over DIYs?
The professional repair is as neat as it was never there, giving an even and smooth look to your carpet. You may end up spending a big amount while doing it yourself as you need to have super glue, latex adhesive, chisel, carpet knee kicker, carpet thread and more all these plus failures can cost you more than calling experts at once.
Q. Will you reset or reinstall the carpet after the hole or damage is repaired?
Yes, we do a reinstallation of the carpet after repair with all perfection till you aren't satisfied.